S.ANDREA CAR PARK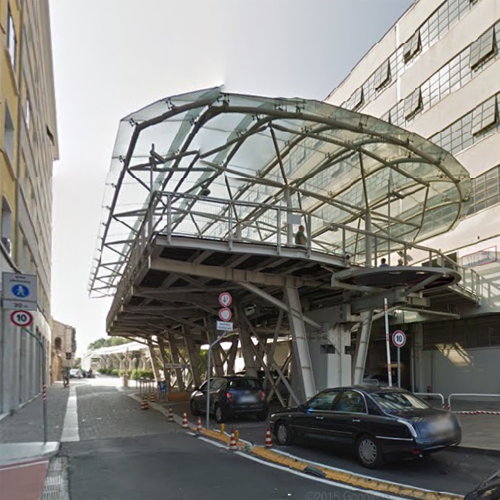 [GPS 45°26'16.54" N - 12°19'01.88" E; not bookable]
Located inside the City Parking Garage ("Autorimessa Comunale") (reachable from Rio Terà S. Andrea), the S. Andrea car park, with its special rate of € 7.00 every 2 hours, is the IDEAL SOLUTION FOR THOSE WHO NEED TO PARK FOR A SHORT PERIOD OF TIME (maximum car height 2.00 m.).
Free parking for a maximum of 2 vehicles for the handicapped (must have the relative legal identification tag issued by the local police), which cannot be reserved.
The facility - open 24 hours a day, 365 days a year - is a guarded internal short term car park with 100 spaces that is located near the shore terminals of all the public transport navigation lines (ACTV), allowing easy access to any location in Venice.
PIAZZALE ROMA (Venice)
Tel. +39 041 - 2727304
DOWNLOADABLE DOCUMENTATION